hello – bienvenidos – bonjour – nǐ hǎo – konnichiwa – shalom – wilkommen
In 2019, I ventured out of a host agency to launch Dreamworld Vacation Concierge. Since then, I have been driven to create an environment that enables travel advisors to build and curate experiences that extend beyond their clients' imaginations.
As we believe that travel is an invaluable investment, Dreamworld is comprised of travel advisors who possess extensive expertise and knowledge in building destination-specific itineraries.
Our travel advisors demonstrate impeccable customer service, holding that our clients receive the highest level of support when planning their dream vacation.
A vacation is defined by the experiences we immerse ourselves in, the relationships we nurture, and the memories we create. When our advisors design all aspects of travel, they keep these values top of mind.
Looking for a travel advisor who will best serve your travel needs? Please contact us and we will gladly connect you with the right advisor for a complimentary consultation.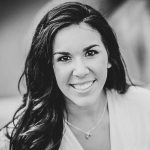 Tacoma, WA
Specialties:
Disney | Cruises | All-Inclusive
Hello! My name is Brittany and I am from Seattle, WA. Traveling and creating new memories with my 10-year-old daughter are two of my favorite things to do. Among our favorite vacation spots are Disneyland, Disney World, and Hawaii! Aside from Disney vacations, I can also assist you with a variety of other travel arrangements; whether you want to go to Las Vegas, on a cruise, or get up close to the mouse himself, I can do it all! It is my primary goal to ensure your family and friends have a magical time on your trip. With me, you'll receive concierge-level travel planning for your vacation. I am available to help with every aspect of the planning process as much or as little as you need!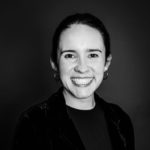 New York, NY
Specialties:
Solo Travel around Europe and Central Asia
Originally from Orange County, I have traveled domestically and internationally all my life, and I don't plan on stopping anytime soon. It is my goal as a travel advisor to help solo travelers and digital nomads understand that they can design trips that are as flexible and as meaningful as their dreams desire! Having worked in tech across multiple time zones has made me realize that I am passionate about complex logistics and bringing our globalized world closer together. Whether you are planning a three-week trip to Portugal, relocating to Israel for six months, or taking a one-month trip to Rajasthan, I will be by your side to ensure your trip is seamless and iconic.
West Babylon, NY
Specialties:
Disney | Cruises | Sandals
Travel has been my passion for as long as I can remember. When you're on vacation, nothing is better than spending quality time with your family. No worries, just fun! It doesn't matter if it's trips to Disney World with my family, cruises with my mother and sister, or some time alone at Sandals All-Inclusive resorts with my husband, traveling puts me at my happiest. Let me take all of my experience and expertise and help you to plan your memory-making vacation!