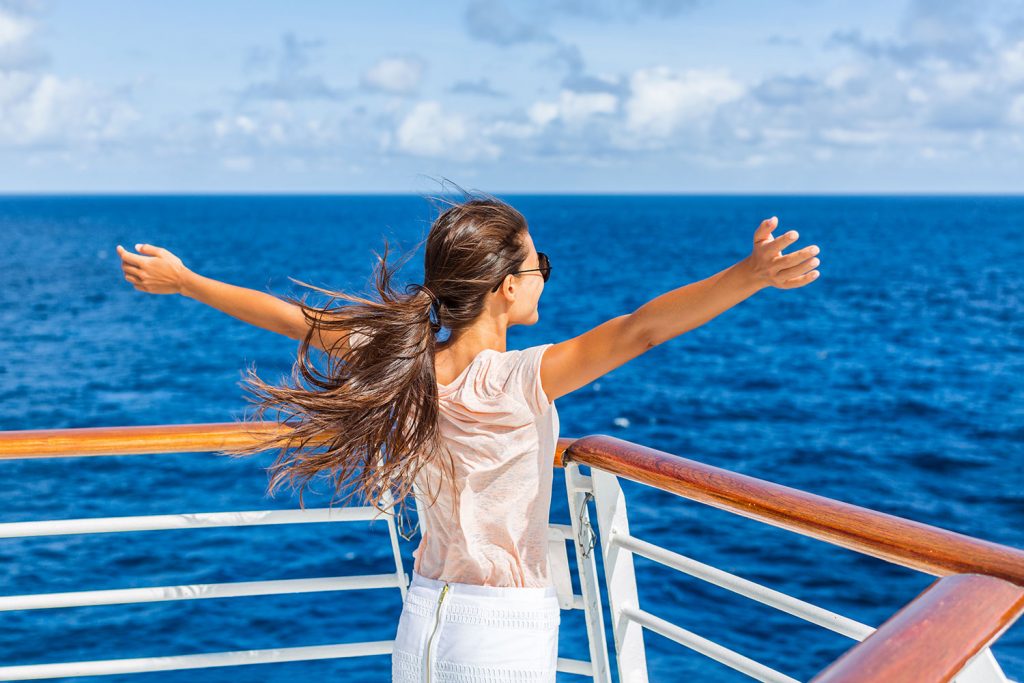 Voyage on an ocean and reach destinations afar. Sail on a river and experience the destination.  Or cross over to the edge of the earth on an expedition and access the seventh continent. Which of these is on your bucket list?
Unpack once and encounter a new destination and waterfront each day. Explore the local culture and UNESCO heritage sites by day, journey by night, and awaken at the next port to encounter a new backdrop. Cruises bring leisure to a trip when every detail is integrated on your behalf.
Take the ultimate step when traveling to the most distant destinations on the planet with all the amenities of comfort we are accustomed to having while cruising.
For decades, ocean cruising has allowed travelers to wake up excited about sailing to destinations afar.
Ocean cruise lines have changed the way travelers get away. From the first-time Caribbean and private island paradise to an extended voyage to Asia to an epic world voyage. With the many sizes and shapes of the ships, cruising with <1,000 passengers on a small ship to sailing on a mega-ship cruise line with up to 6,680 passengers. For some travelers, the cruise ship is the destination. For others, the cruise ship is their means of transportation to experience the many worldwide ports of call.
With so many cruise options, we are here to ensure you are aligned with the perfect cruise brand and vessel.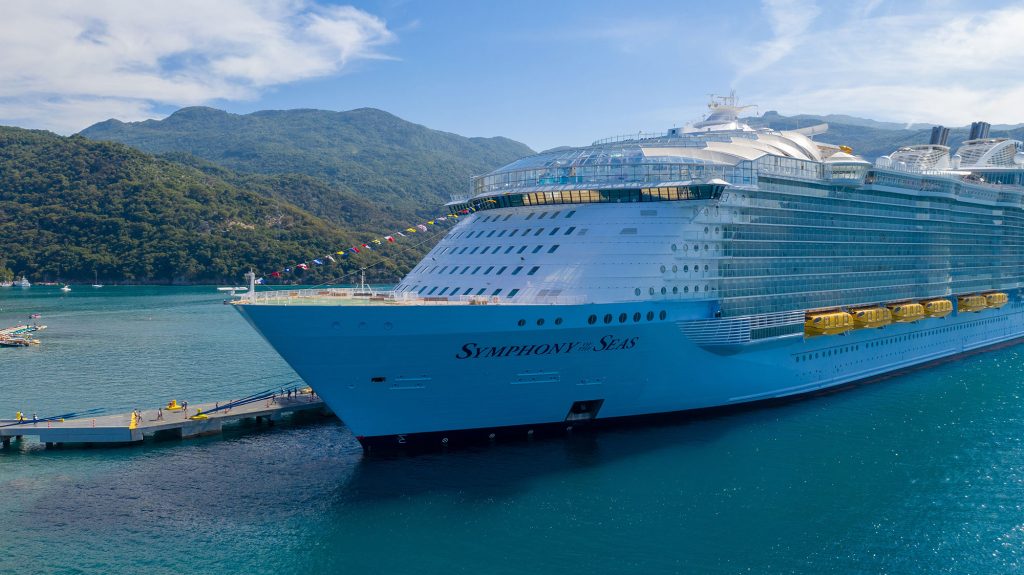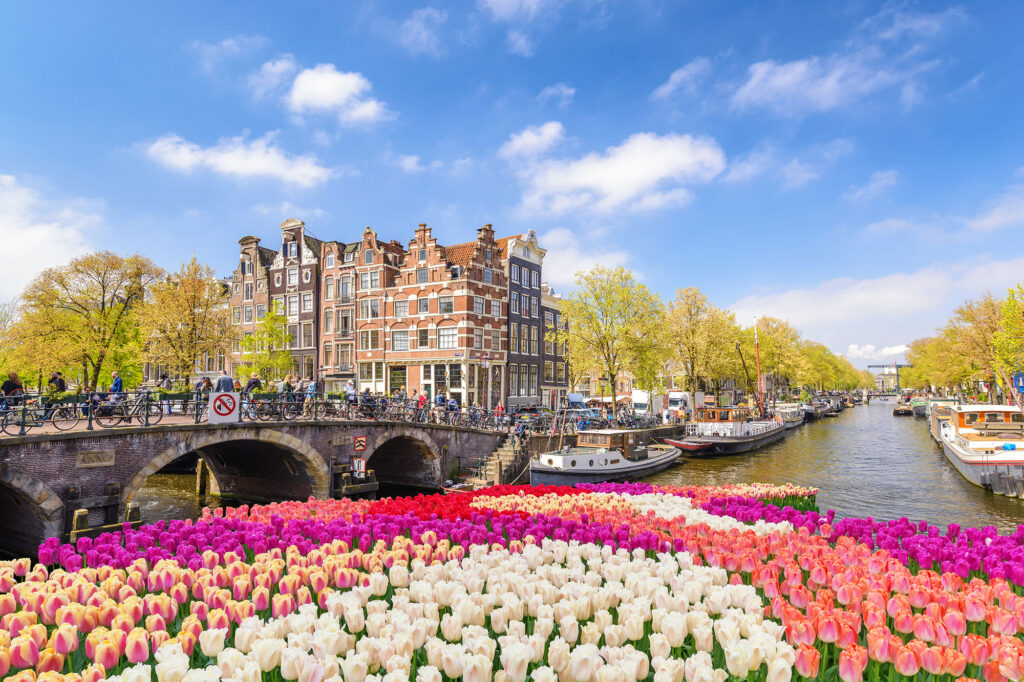 Journey into the inlet passages of a country, and immerse yourself in enchanting villages and medieval castles along the Rhine. Take in the aroma of the scattered lavender fields and the Palais des Papes in the South of France.
Broaden your adventure deep into the rainforest of the Amazon, in the planet's utmost biodiverse ecosystem.⁠ Discover fishing villages, monasteries, silk towns, and floating markets on the Mekong River when visiting Vietnam and Cambodia.
Travel further and combine an African safari with a river cruise along the Chobe River, a favorite to get close to wildlife, and overtaken by the sheer exquisiteness and dominance of Victoria Falls.
A polar adventure is the best place to get away from the crowds to experience tranquility and snow-covered shores. Antarctica offers spectacular landscapes, plenty of penguins, playful whales, plus an assortment of adventures. Including kayaking, camping, zodiac cruises, and even paddleboarding. Few items give you the serenity of drifting amongst icebergs on a kayak as you take in the magnificence of the Antarctic continent.
Similarly, the Arctic possesses breathtaking ice in the form of fjords, icebergs, and glaciers. Experience polar bears staggering along the ice floes, scanning for seals, and diving gracefully through the sparkling and icy-blue waters. It is time to elevate your explorations from the comfort of a luxury expedition cruise.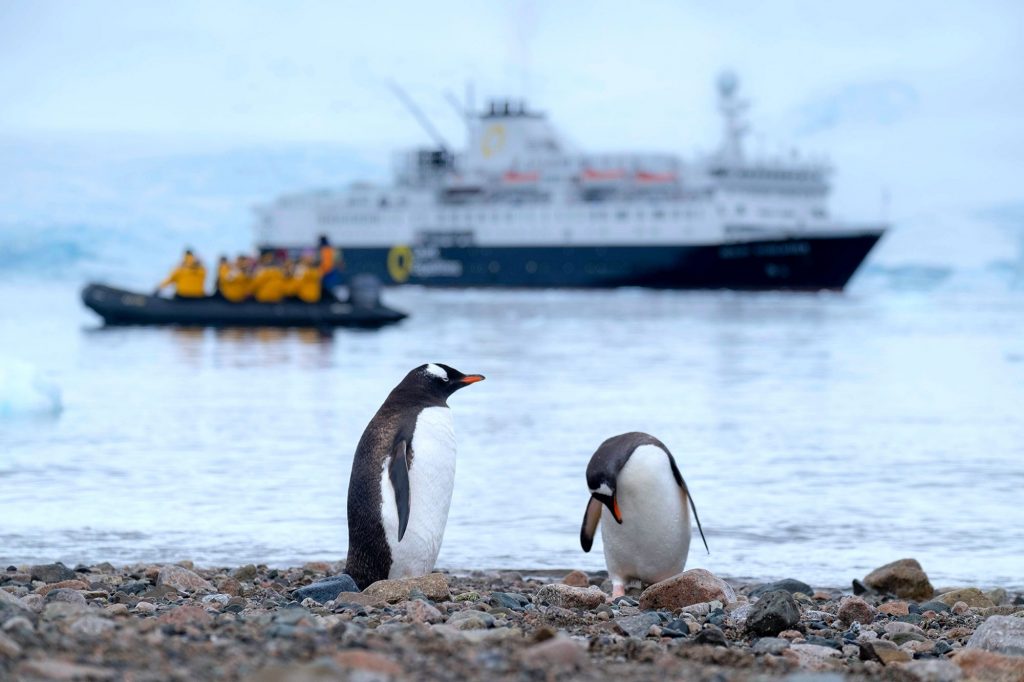 10 Things to Know Before You Go on an Expedition Cruise
Stressed about all the different expedition cruise line choices and more perplexed than ever? No worries – We have you covered!
Sign up for a complimentary guide to help you discover which Antarctica Expedition Cruise Line fits your travel style.
– Understand the distinctions between each cruise line.
– Marvel at the amenities included on an expedition cruise.
– Anticipate the highlights you can experience in Antarctica.
– Plus more!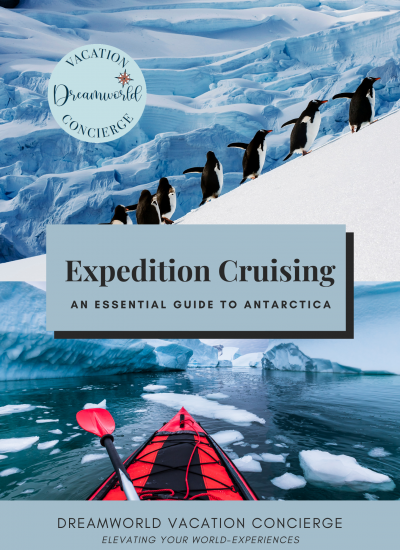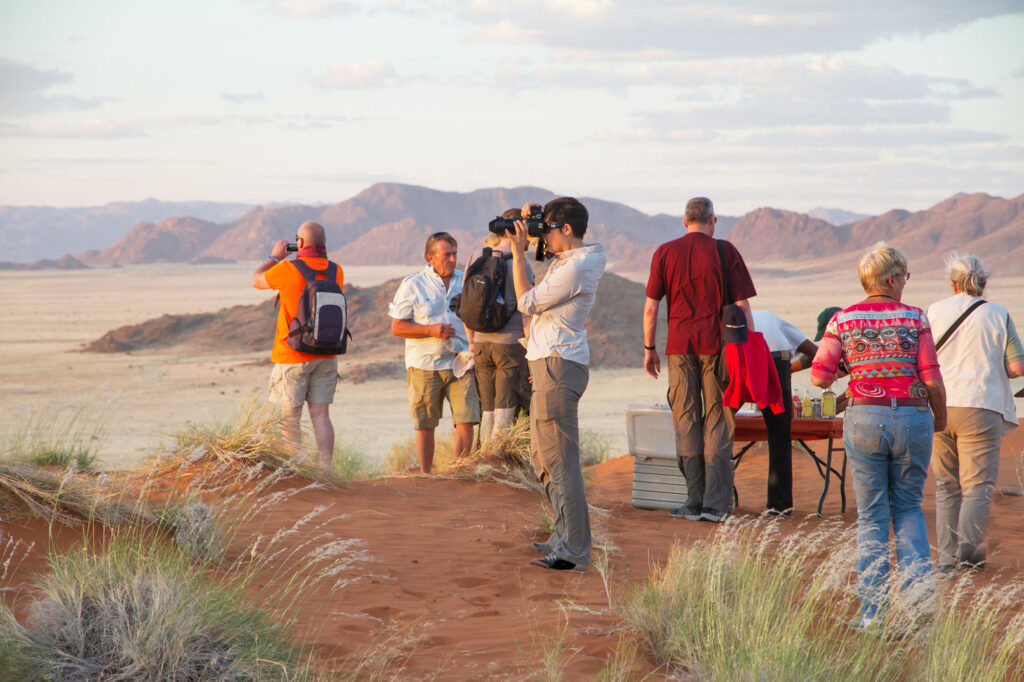 JOIN OUR ADVENTURE GROUP JOURNEYS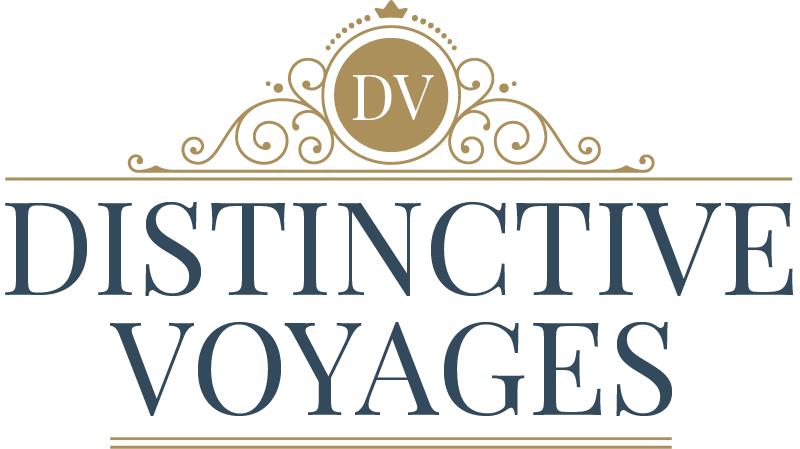 DISTINCTIVE VOYAGES HOSTED CRUISE COLLECTION
Come and sail like a VIP through our Distinctive Voyages program. Our agency can provide you with exclusive bonus amenities not available through anyone else.
There is something for everyone with over 540 annual departures,  From ocean voyages to river cruises and even world cruises, the world is your oyster.
What is included in a Distinctive Voyage departure?
– Services of a Distinctive Voyage Host.
– Invitation to a private welcome reception.
– An exclusive shore event that will connect you to the destination.
– Private car and driver.*
– Surprise and delight amenity on sailings of 14 or more nights.*
– Culinary Collection – culinary-themed sailings for food and wine enthusiasts.*
*Not on all sailings
For our collection of 2021 and 2022 sailings, contact us for more information.
JOIN OUR DISTINCTIVE VOYAGES HOSTED CRUISE
August 23, 2024: 10-Night A Modern Odyssey Around the Greek Isles – Explora Journey
Terms and Conditions
Distinctive Voyages Disclaimer: Distinctive Voyages sailing dates and amenities, including exclusive shore events, are current at the time of printing and are subject to change without notice. Amenities apply to 1st and 2nd passengers only. Cancellations, refunds, and penalties are imposed by the individual cruise lines. Distinctive Voyages amenities may be substituted if a minimum number of guests are not confirmed on any given departure. Combinability varies. Guests must be booked in a featured group departure to receive amenities. If group space has been recalled or canceled by the cruise line, amenities cannot be applied.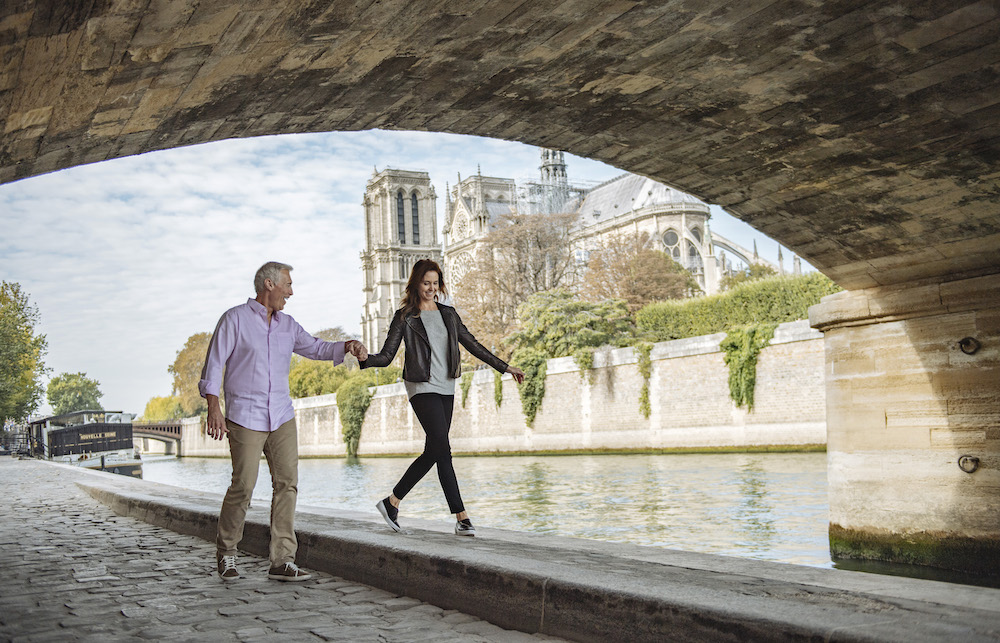 PRIVATE TAILOR-MADE JOURNEYS
Explore a destination you have always dreamed about where the journey is designed just for you. Discover the world with your handpicked group of travelers or with your family by your side. Private Tailor-Made Journeys provide your group with an intimate way to enjoy authentic experiences and immersive cultures, along with the insider access you are anticipating to encounter.
You select when and where you will go and with whom you will travel, and we will design your ideal journey tailored to your interests and pace. You will join a country specialist who will guide you and provide extensive firsthand knowledge of the region. We will curate a day-by-day itinerary based on activities and excursions that will be meaningful to you from your travel aspirations and interests.
Join like-minded travelers to destinations around the world. The precise blend of guided and independent exploration, authentic experiences, exceptional dining, and an adventure concierge to personalize your journey to your heart's content.
You choose the destination, the season you wish to travel, select from a luxury guided tour with a smaller group size, or a deluxe guided tour with a standard group size. We will then pair you with the finest day-by-day itinerary that best fits your interests and pace.
You will join a country specialist who will guide the group and provide extensive firsthand knowledge of the destination. Your excursions and activities will be meaningful travel interests and aspirations of your liking.